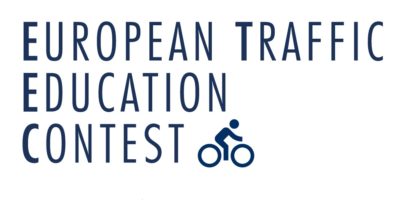 The 36th edition of the European Traffic Education Contest (ETEC) will take place from 22 to 25 September in Bar, Montenegro
at the kind invitation of Auto Moto Savez Crne Gore (AMSCG).
——————————————-
The European Traffic Education Contest (ETEC) aims to intensify traffic education in every country and thereby contribute to reducing the risk of children becoming involved in accidents on their bicycles. The Contest should encourage motoring and touring clubs to enhance or develop their own traffic education activities in their respective countries. Through this event the media and authorities should be made aware of the importance of this task.
The Contest was created in 1986. It is held annually and takes place in September in the country of the host Club. At local, regional or national qualifying events, every participating Club selects a team of two girls and two boys aged between 10 to 12 years. Hence, this event has the status of a European finale in which a regular 22 countries take part.
The Contest takes up one full day, during which the children have to accomplish various theoretical and practical exercises. The best team wins a challenge cup. The contestants are not ranked individually.
For general information on the contest and previous editions, please visit the European Traffic Education Contest webpage.
FINAL PROGRAMME
FRIDAY, 22 September 2023
Arrival of teams. Transfer by bus to the hotel Princess and check in
12:30 – 15:00    Lunch
18:30                   Dinner
20:00                   Welcome/Briefing
SATURDAY, 23 September 2023
07:15                   Breakfast
09:15                   Short walk to the Topolica Sports Hall
09:30                  Lining up of teams
10:00                  Opening ceremony
10:15                   First part of the contest
12:15                   Lunch
13:30                  Second part of the contest
15:30                  Closing ceremony at the Topolica Sport Hall
18:30                  Dinner
20:00                 Entertainment
22:00                 End
SUNDAY, 24 September 2023
07:15                  Breakfast
09:00                Visit to the Old Town Bar
12:30                 Lunch
14:00                 Free time at the beach and pools at the Hotel Princess
18:30                 Dinner
20:00                Entertainment for children (including gifts exchange), feedback session for coaches
22:00                End
MONDAY, 25 September 2023
07:00 – 10:30    Breakfast
Departure
ABOUT MONTENEGRO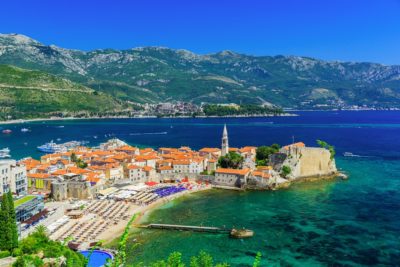 Montenegro is located in the southern part of the Balkan peninsula, on the Adriatic coast. It covers an area of 13,812km2 and has a population of 622,000 people. Montenegro is a small country with a rich history and culture and a popular tourist destination due to its beautiful coastline, scenic mountains and diverse wildlife. Its geography ranges from high peaks to deep canyons, warm sea to cold lakes, rapid rivers to peaceful areas of outstanding natural beauty.
The currency in Montenegro is EUR.
ABOUT BAR
Bar is a coastal town and seaport in southern Montenegro.  It is a modern town that is expanding every day. Although it is a port town, it is amazingly clean and has many developed green areas. There are many tourist attractions in Bar.  The old town of Bar, Haj Nehaj Fortress, with the remnants from the 15th-century fortress and the castle of King Nikola, represent the historic and cultural monuments of this town.
There's an Old Olive Tree that is more than 2000 years old and Skadar Lake, with one of the biggest habitats of birds, as well as a large number of monasteries and churches for the visitors who enjoy this type of tourism.
It hosts numerous festivals and cultural events such as the International TV Festival, Meetings Under the Old Olive Tree, and the Bar Chronicle.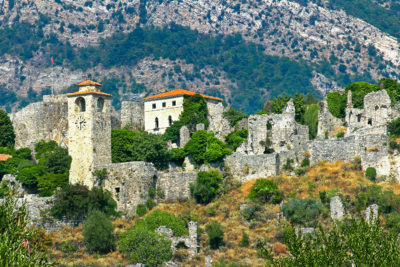 TRAVEL INFORMATION
Participants travelling by plane will land at Podgorica Airport. Upon arrival, they will be greeted by AMSCG staff and put in contact with their guide/interpreter. Transfer to the hotel: The hotel is located 45 km from the airport and AMSCG will organize transfers from Podgorica Airport to Hotel Princess.
Participants arriving by car, van or bus can go directly to Hotel Princess main reception where they will be met by AMSCG staff. Drivers will be told where to park.
RULES OF ENTRY AND VISA
To travel to Montenegro, participants will need a valid passport or, if they are citizens of EU country, a personal identification card.
Regarding the visas, please consult Visa requirements overview.
If a visa is required, send an email to etec2023@amscg.org before the end of June 2023.
WEATHER IN SEPTEMBER
In September, the average temperature in Bar is around 24°C during the day and 17°C at night. The average sea temperature in September is 23°.
It may rain and be windy at this time of year. Suitable clothing must therefore be brought on the trip.
ACCOMMODATIONS 
Accommodation will be allocated on a first come – first served basis. The four children and their two coaches will be staying at Hotel Princess (59 Jovana Tomasevica, Bar). The hotel is located 45 km from Podgorica Airport and across the street from Topolica Sport Hall where the contest takes place.
The organiser will cover the cost of accommodation, meals and transfers for 4 children and 2 coaches (accompanying adults) for 23 participating Clubs from 22 to 25 September 2023.
GUESTS
Clubs that would like to attend with persons other than the members of the team (4 children and two coaches) will be required to pay a fee.
The following package price includes:
Accommodation from 22th to 25th September 2023
Full board
Transfers
With accommodation in Hotel Princess:
Single room: EUR 450
Double room: EUR 380 per person
Please take note that rooms are available in limited numbers. The fees must be paid in advance by bank transfer.
ADDITIONAL NIGHT (S)
Clubs that would like to book additional nights are kindly asked to contact Auto-Moto Association of Montenegro: etec2023@amscg.org